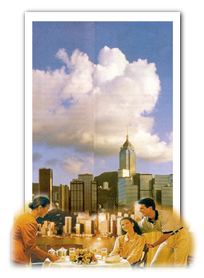 A fresh new look. An oasis of warmth and space, the lobby of Grand Stanford Harbour View is the perfect beginning for your trip to this bustling, exciting city. This perennial favourite continues to be a home-away-from-home for business and leisure travellers alike.

A very special welcome. The friendly staff is a prelude to the world class facilities and exceptional service that await you. From the warmth of our smiles to the immediate responsiveness to your needs, your comfort is our first priority.

Location Whether from your room or from your dining table, the magnificent Victoria Harbour provides the perfect backdrop for some of the most memorable views in Hong Kong. Located in the heart of Kowloon, Grand Stanford Harbour View is ideally situated for shopping sprees, island excursions or business meetings.